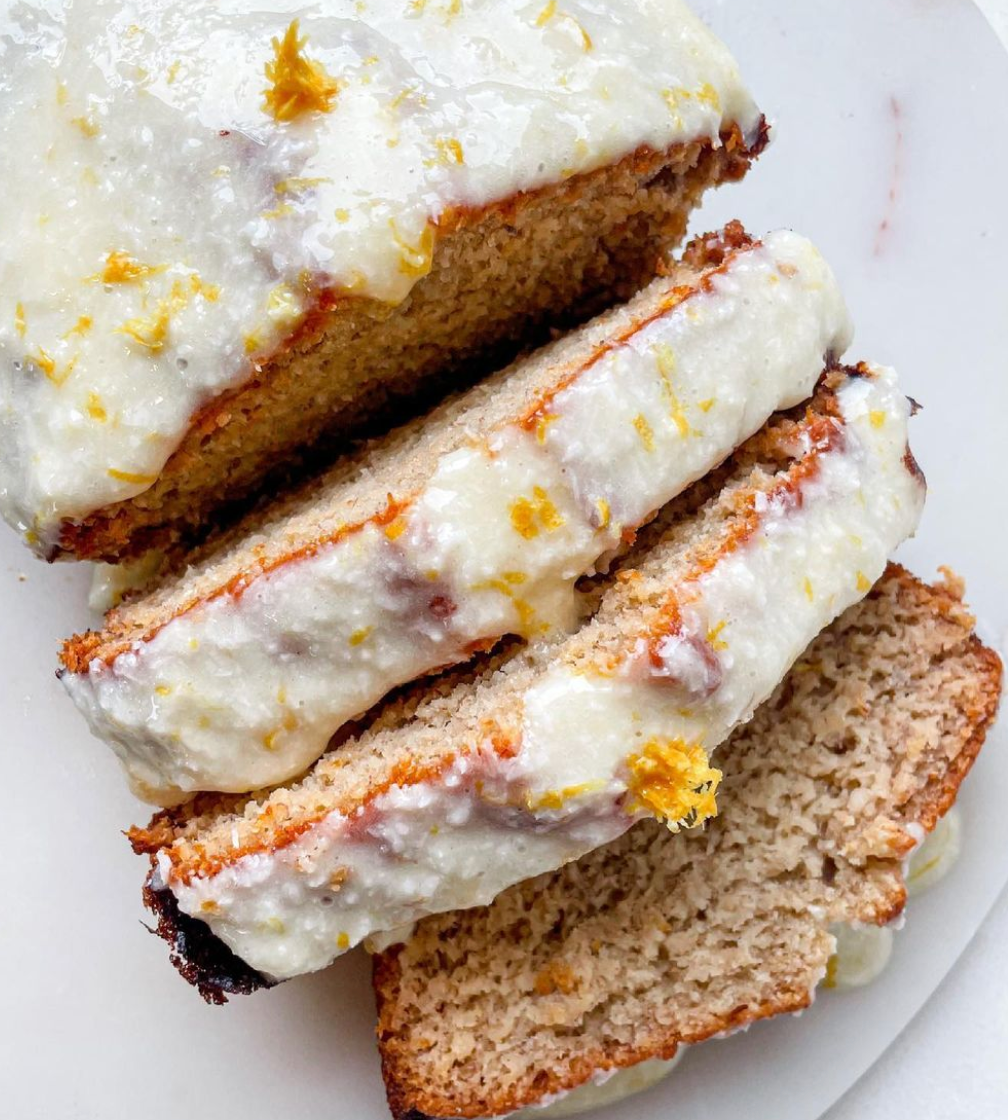 Recipes
Coconut Lemon Loaf
Prep: 15 minutes
Bake: 1 hour
Serves: 12
This loaf is light, fluffy, zesty and an absolute crowd pleaser. Everyone will love this loaf. By Ruby Alexander of @earthingrubyy.
3 eggs
2 lemons zested
Juice from one lemon
½ cup coconut oil or butter
½ cup liquid sweetener (honey, maple syrup, agave or rice malt syrup)
1 cup of flour (plain, wholemeal or ground almonds to make GF)
25g (1 serve) of Two Islands Vanilla Pea Protein Powder
2-3 large ripe bananas
1 ½ cups of fine coconut
1 tsp baking soda
1 tsp baking powder
Pinch of salt
Pre-heat the oven to 170C fan-bake.
Mash the bananas into a bowl and set aside.
Melt the butter or coconut oil into a large bowl and add in the liquid sweetener of choice, mix together then add the eggs, mashed bananas, salt, baking powder/soda, coconut, flour, lemon zest and juice and protein powder. Mix until well combined.
Pour into a lined loaf tin and bake for approximately 1 hour or until a knife comes out clean.
Serve with a dollop of Greek or coconut yogurt and a drizzle of maple syrup – delicious!
Related Products