Two Islands Milk Maker naturally supports optimal breast milk production during lactation. Specially formulated by a naturopath and herbalist with high strength Fenugreek, plus Goat's Rue and Fennel which are well-known for their galactagogue properties. Milk Maker works quickly and effectively to support healthy breast milk volume and flow. This unique combination of herbs along with added Shatavari supports the body's natural response to stress while soothing the digestion of both Mum and baby. All in a convenient and easy to take capsule so you can get the herbal support you need at home or on the go. It's the ultimate milk maker!
Supports healthy breast milk supply
Works quickly and effectively with high strength fenugreek
Supports the body's natural response to stress
Convenient 1-a-day capsule
Vegan friendly as well as gluten, dairy, soy, and GMO free
Free of fillers, additives or preservatives
Breastfeeding doesn't always come naturally. Many mothers struggle with milk supply, especially in the first few weeks of life with a newborn, which can cause added stress at an already overwhelming time. Milk Maker is specially formulated to support healthy milk supply and volume for busy breastfeeding Mums and thriving babies.
With natural, galactagogue herbs in an easy to take, one-a-day capsule, Milk Maker is a quick and convenient option for busy Mums and a fast and effective way to support optimal breast milk production.
There are a number of reasons why breast milk supply may be affected. These include:
Infrequent or short feedings

An incomplete latch

Stress

Some medications such as antihistamines or oral contraceptives

Health conditions

Premature birth

Previous breast surgery or trauma
| | |
| --- | --- |
| Ingredients (per vege capsule) | |
| Fenugreek (Trigonella foenum-graecum) seed | 4000mg |
| Goat's Rue (Galega officinalis) plant | 1500mg |
| Shatavari (Asparagus racemosus) root | 1200mg |
| Fennel (Foeniculum vulgare) seed | 1200mg |
Fenugreek is a well-known galactagogue and is one of the most popular herbs used to enhance healthy breast milk supply and volume. Slightly bitter, fenugreek is also a digestive aid supporting gastrointestinal comfort and appetite.
Goat's Rue is another popular herb used to support breast milk supply and is often recommended by lactation consultants. Research has shown that Goat's Rue can also support healthy blood sugar levels, which may be beneficial to help normal milk supply in mother's where underlying hormonal conditions affect breast milk production.
Shatavari is also known for its galactagogue properties and can help to support a healthy milk supply for breastfeeding mothers. As an adaptogen, shatavari additionally helps the body combat emotional stress and overwhelm which is common in new and busy Mums.
Fennel is another popular and traditional herb that has been used to support breast milk volume and flow. As a natural carminative, fennel also helps to relieve gastrointestinal upset and may help to support the feelings of gas and digestive discomfort in both Mum and baby.
Breastfeeding adults: Take 1 capsule once daily to support milk supply. Best taken in the morning with food. Dose may be increased to 1 capsule up to twice daily if required or as professionally advised.
Take Milk Maker with water, or pair with Two Islands Pea Protein Powder in a smoothie for extra energy and nutrition – trust us, your body will thank you for it.
Along with Milk Maker, it's important to make sure you are eating a well-balanced diet and staying hydrated to help support adequate breast milk production. Getting enough protein rich foods each day such as chicken, red meat, fish and eggs plus including foods such as oats, fennel, brewer's yeast and pumpkin seeds are all natural ways to support milk supply while breastfeeding.
Conversely, there are a number of foods that may affect or decrease milk supply. Herbs such as peppermint, parsley and sage that are often added to meals may potentially decrease milk production when consumed in large quantities. While there is no published evidence to support this, if you're experiencing less than normal milk supply, we suggest taking Milk Maker while avoiding these herbs in your diet and focusing on adequate water and protein intake.
Not recommended during pregnancy.
Not recommended for those with diabetes or hypoglycemia, or those on insulin or blood sugar lowering medicine.

No added flavours, sweeteners, preservatives, colours, gluten, egg, dairy, soy or wheat.
Suitable for vegetarians and vegans
Click here to read more about Milk Maker.
All Two Islands nutritional support products are supplementary to and not a replacement for a quality, whole foods diet. Always read the label and use as directed. If symptoms persist, see your healthcare professional.
"I love this product!!"
I have managed to wean my baby's formula top ups completely to be able to exclusively breastfeed. This is big for me as I've tried every supplement under the sun including GP prescribed medication! My breasts feel fuller and I feel as though I have more milk. I am so excited to keep using this product.
Reviews
Customer Reviews
Write a Review
Ask a Question
08/04/2021
Tracey P.

New Zealand
I recommend this product
Making all the milk!
This product has been incredible to help maintain my milk supply for my growing girl! Definitely feel the reassurance in knowing I'm getting all the good stuff to help with milk production without stressing about eating high lactation foods! This one pill with breakfast has been a game changer in my breastfeeding journey!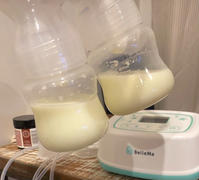 Hi Tracey, that's incredible! We're honoured to play such a supportive role in your breastfeeding journey. Thank you for sharing!
29/03/2021
Shannon F.

Australia
I recommend this product
Not just pretty packaging!
From the moment Milk Maker arrived I was super impressed with the product. Not only has the product been very well thought out but it's packaging and detail makes a tired Mum feel like they're opening something special for themselves. As a second time Mum, taking Milk Maker daily helps me feel reassured my supply is constant and of good quality- even on those days you feel a bit fried because of mum life.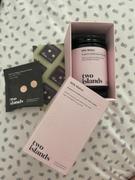 Hi Shannon, we're so pleased to hear how helpful Milk Maker has been for you. Thank you for sharing this lovely review!
29/04/2021
Kendra S.

New Zealand
I recommend this product
Game changer
I highly recommend milk maker. It arrived super quick thank goodness, and gave me confidence to continue my breastfeeding journey!so thankful for more products like this on the market
27/04/2021
Emma S.

New Zealand
I recommend this product
Amazing, quick and so effective
I have been astounded with how quickly this product worked and how much it has improved my supply. I have always had a good supply but have noticed that as I've increased my exercise PP my supply has dipped a little. This product felt like it worked within 24 hours!
Hi Emma, thank you for the wonderful feedback. We are so happy to hear that Milk Maker has increased your supply.