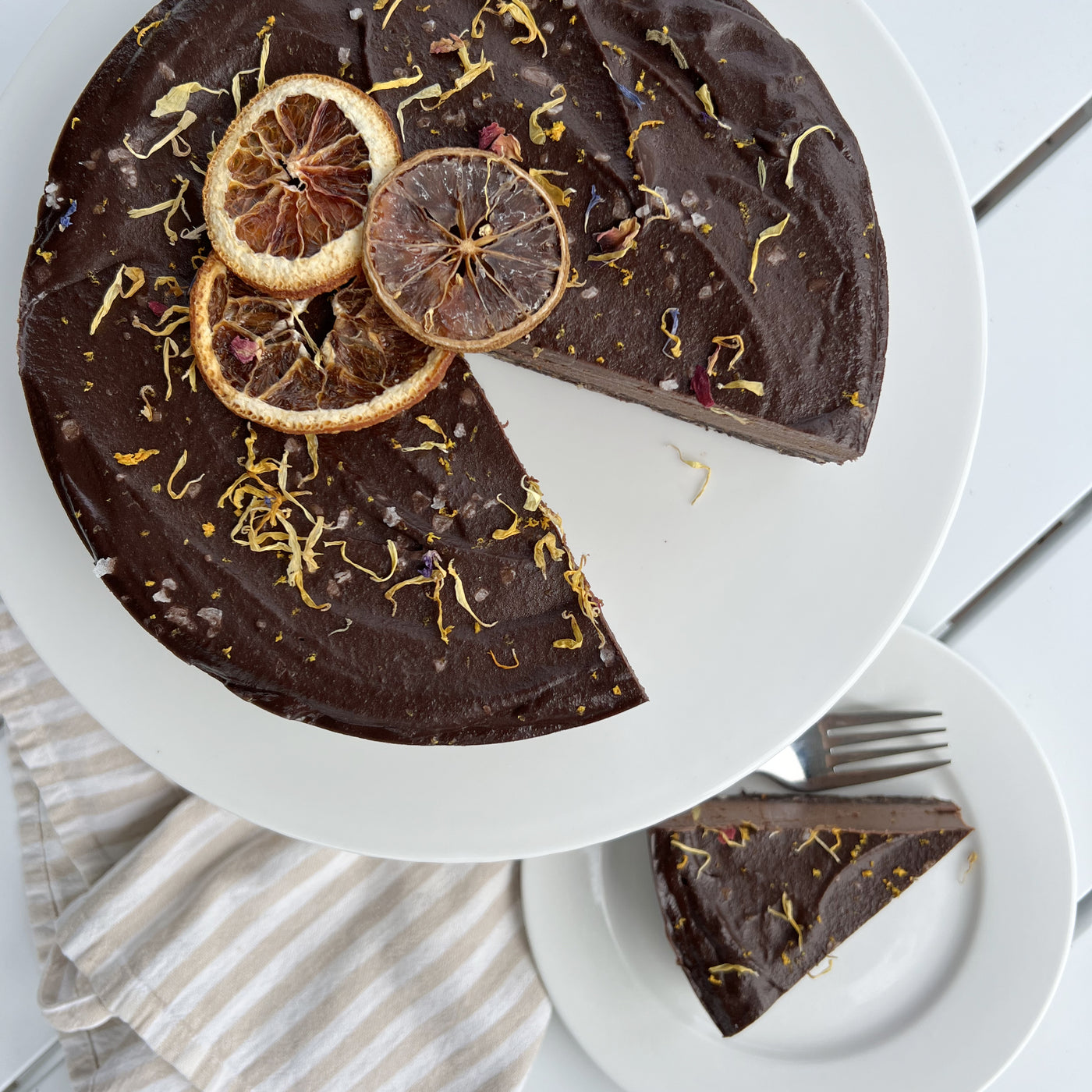 Recipes
Vegan Chocolate Orange Tart
This gluten and dairy-free, decadent tart has a nutty almond base, silky chocolate orange filling, and is guaranteed to delight!
1 cup whole raw almonds
1 cup firmly packed chopped dates
¼ cup cacao powder
1 and ¼ cup melted coconut oil (¼ for the base and 1 cup for the filling)
1 cup orange juice
¾ cup maple syrup
½ cup cocoa powder
3 cups raw unsalted cashews (soaked)
1/4 cup Two Islands Chocolate Pea Protein Powder 
Pinch of salt
Zest of 1 orange
Candied orange slices (optional)

For the base, blend the almonds, dates, cacao powder and melted coconut oil together in a food processor until well combined. Then press into a round 26cm tin.
For the filling, blend the orange juice, maple syrup, cocoa powder, soaked cashews, chocolate protein powder, pinch of salt and 1 cup of melted coconut oil together in a food processor until nice and smooth.
Pour filling mixture over the base and freeze for 3-4 hours or overnight.
Remove from the freezer 1 hour before serving.
Decorate with garnish of your choice. We used orange zest, sea salt flakes and candied orange slices.
Related Products