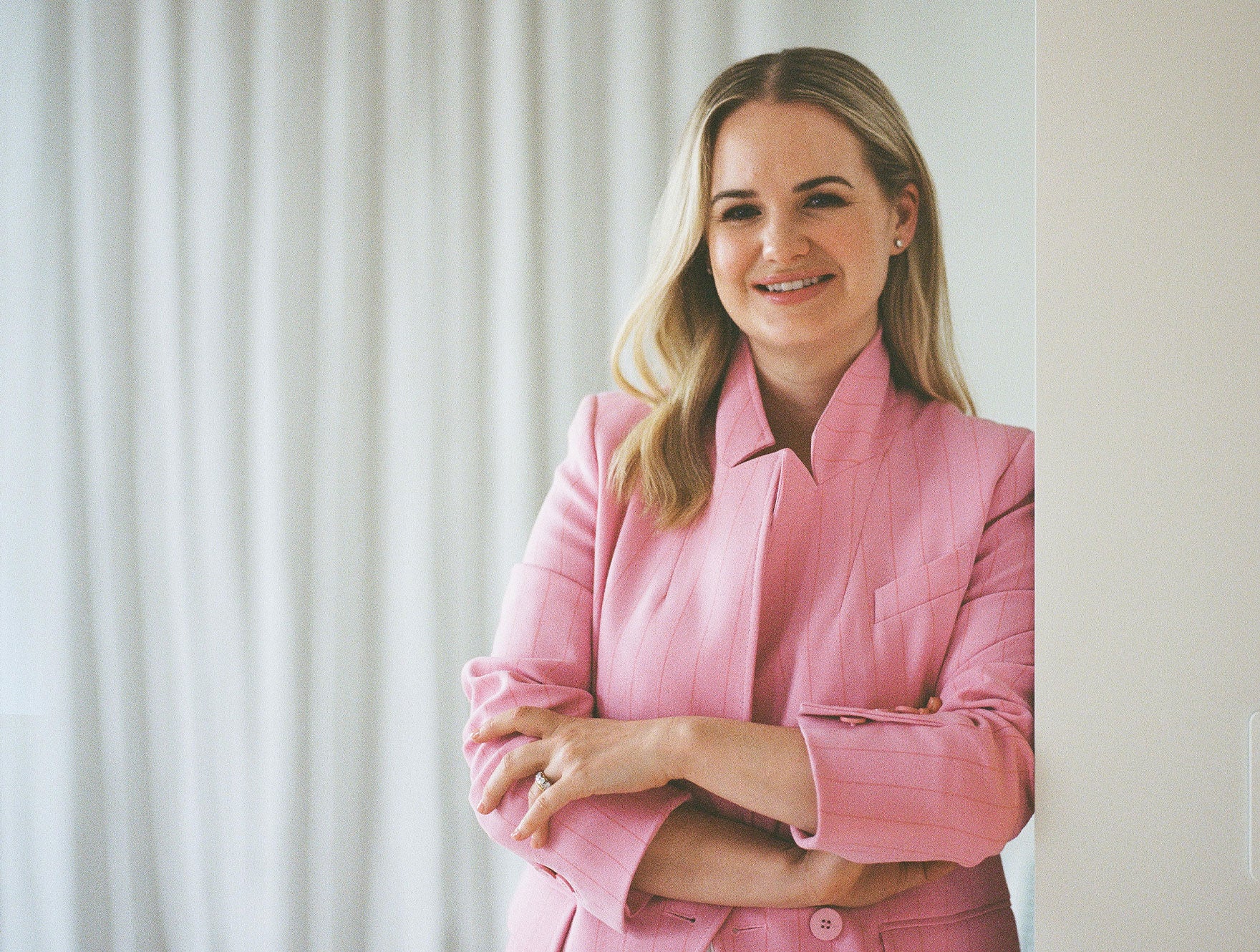 The Facialist's, Ashleigh Scott
02.15.2023
It's been a busy few years for The Facialist founder and mother of two, Ashleigh Scott. The Auckland-based holistic skincare studio combines innovative skincare science with a firm belief in the power of nature, offering both bespoke treatments and a curated lineup of natural skincare and supplements. 
We sat down with Ashleigh to hear about her approach to summer skincare, beauty secrets, our latest skin supplement and what's in store for 2023.
Hi Ashleigh! How has your summer been?
Wet! I feel lucky that we had an early summer break at the beginning of December and managed to get away for some sun then. So I haven't felt too bad about this dreadful weather we've having. We've just been putting our heads down and working through it!
We love your holistic approach to health and skincare, what inspired this approach?
I previously worked in more clinical environments, working with lasers, chemical peels and other more harsh modalities. Once I started working with the skin in a more holistic way, I found I was achieving the same, if not better, long-term results for my clients. I have been working this way for over a decade now and have never looked back!
Tell us about your summer skincare routine?
I keep it simple with minimal products and a real focus on hydration and antioxidants. In the morning I soak my skin and then layer a hydrating mist, serum and antioxidant-rich moisturiser and sunscreen. In the evening I double cleanse and alternate between using a retinol serum and hyaluronic serum, always layering a moisturiser and oil on top to lock in moisture.
Let's talk about Skin Hydration Elixir, what do you love most about our newest skin supplement? 

 
I have been using it every day since before it launched. I have a lot of pigmentation and uneven skin tone, especially post pregnancies. I am also obsessed with hydration. So anything that promises to combat both these things is a winner in my eyes.
What's your favourite way to enjoy Skin Hydration Elixir?

 
I take it every morning in my smoothie. I'm a creature of habit and I make the exact same smoothie every morning for breakfast.
My recipe is – 1 banana, frozen berries, big handful of spinach, water, 2 teaspoons Skin Hydration Elixir, chia and hemp seeds and chocolate protein powder.
Running a business is a constant juggling act, what do you do to unwind and restore?
It sure is. I have two young children and juggling them with the business is full on! I don't feel like I have a lot of time to unwind but I make time every day to do a workout or walk. I also love losing myself in a series or good book once the kids are in bed.
There is an overwhelming amount of beauty information available nowadays, what is one beauty secret you always hold onto?
Its not a secret, I think we all know by now that sunscreen is the single most anti-ageing thing we can do for our skin. It's a must for every day. 
Aside from that, I think hydration is key, both internally – drinking 2L of water a day. But also hydrating the surface of the skin by soaking the skin and locking it in with hyaluronic acid serums, moisturisers and oils to seal in the hydration.
What's in store for 2023? Anything exciting you can share with us?
We launched the first product in our range of The Facialist skincare towards the end of last year. I am excited to add to this range this year, watch this space.
---
You can visit The Facialist at their Auckland Central store or browse treatments and products via thefacialist.co.nz. For those outside of Auckland they also offer bespoke online skincare plans which are tailored specifically for you and your needs. Find out more about our ultra-hydrating summer essential, Skin Hydration Elixir here, or exclusively in store at The Facialist.
The Facialist
Shed 16 - City Works Depot,
2-16 Sales St, Auckland, 1010