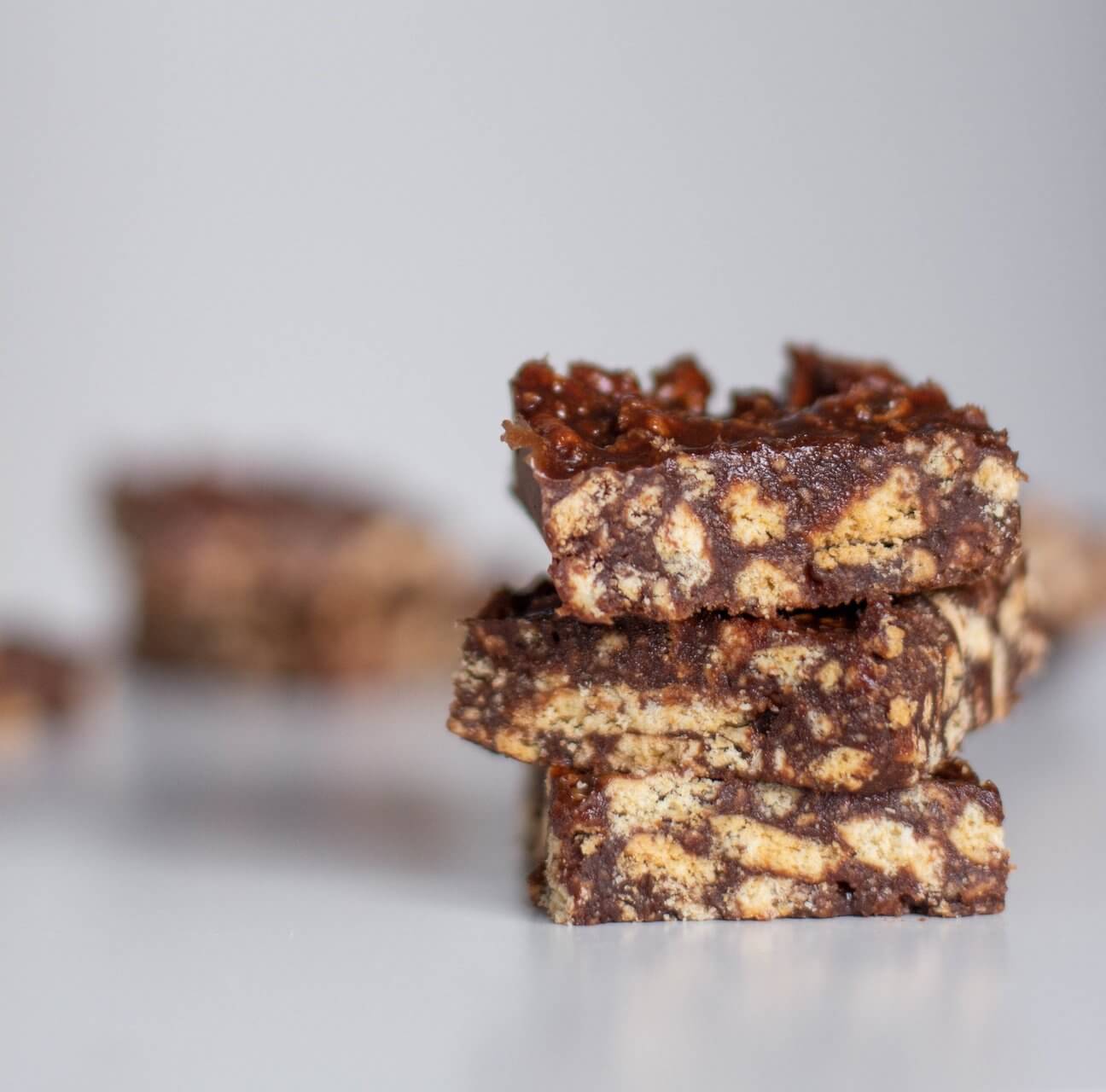 Recipes
Chocolate Fudge Slice
This quick and simple Chocolate Fudge Slice is perfect for days when you need a treat.
1/4 cup smooth peanut butter
1/2 cup coconut oil
1 teaspoon vanilla paste
2 tablespoons maple syrup
4 serves, 200g, Two Islands Chocolate Pea Protein Powder
1 packet plain biscuits lightly crushed
Up to 1/4 cup almond milk
Cocoa powder, optional
Melt 1/4 cup peanut butter with coconut oil on the stovetop.
Stir in vanilla and maple syrup.
Remove from heat and stir in protein powder.
Add almond milk a little bit at a time stopping when you get the creamy consistency you like.
Taste and adjust sweetness and optional to add cocoa powder at this point if you want a rich chocolate fudge.
Stir in crushed biscuits.
Line a loaf pan with parchment paper and pour mixture into loaf pan.
Spread evenly right into the corners of the tin.
Refrigerate until hardened, about an hour.
Lift parchment out onto a cutting board.
Drizzle with chocolate and cut fudge into squares.
Keep refrigerated.
Related Products