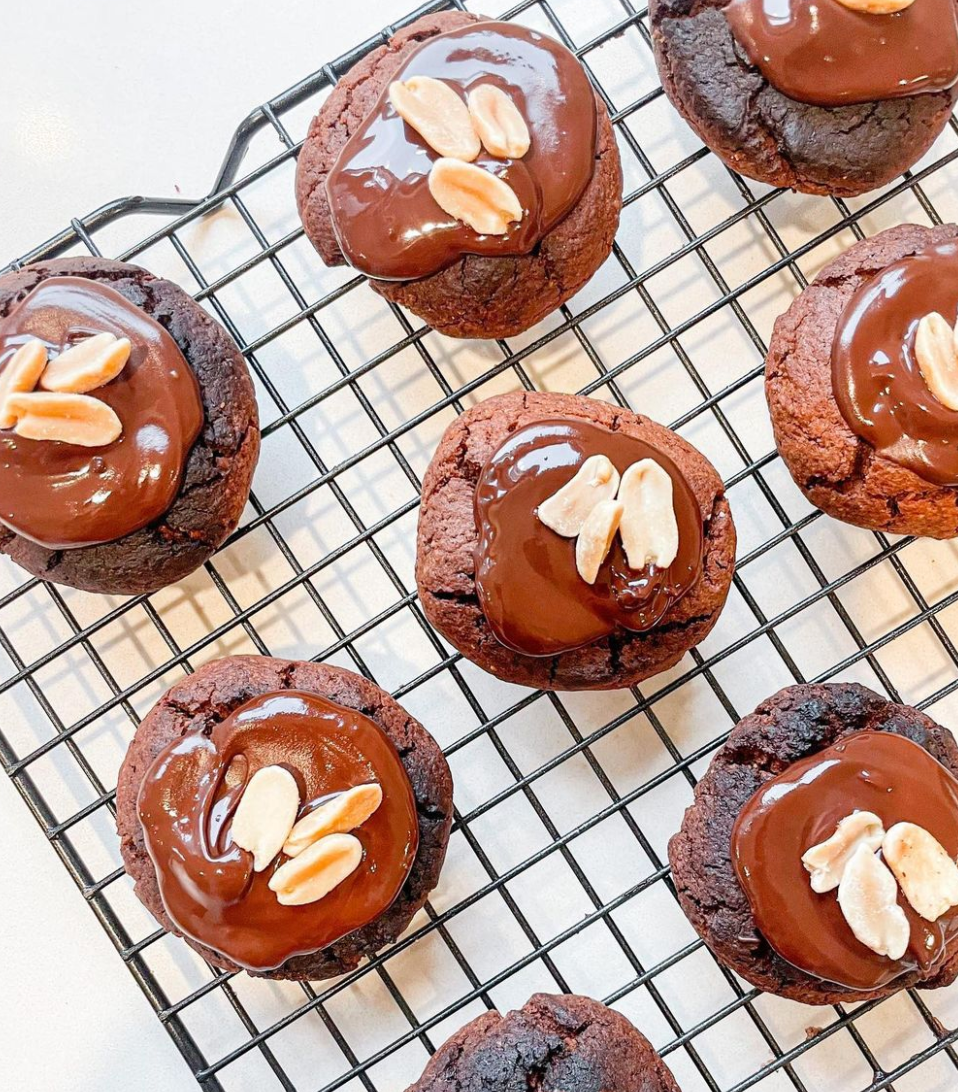 Recipes
Chocolate Roughs
Decadent, delicious and a wholesome take on your classic afghan biscuit made with a healthy spin. By Ruby Alexander of @earthlingrubyy.
½ cup coconut oil
100 g dairy free dark chocolate
½ cup coconut sugar
2 tablespoons coconut milk tinned, full fat
2 teaspoons vanilla extract
1 cup buckwheat flour
¼ cup almond meal
¼ rounded cup cacao powder
2 cups cornflakes
½ teaspoon sea salt
½ teaspoon baking soda
1 serve (25g) Two Islands Pea Protein in Chocolate
¼ cup pure maple syrup
120g raw melted chocolate
1 tablespoon coconut milk
½ teaspoon vanilla extract
pinch coarse sea salt
12 walnut halves to top
Pre-heat oven at 170˚C.
In a bowl, sift and combine buckwheat flour, almond meal, cacao powder, cornflakes, salt and baking soda.
Combine melted coconut oil and dark chocolate into a glass then stir the coconut sugar, coconut milk and vanilla, then pour over the dry mixture and use a spatula to combine.
Shape the mixture into rounds, about 1 tablespoon per, and space evenly on a tray lined with baking paper.
Place on a rack in the middle of your oven and bake for up to 12 minutes. Remove and let cool entirely before icing.
Icing - Combine ¼ cup pure maple syrup, 120g raw melted chocolate, 1 tablespoon coconut milk, ½ teaspoon vanilla extract, and pinch coarse sea salt in a bowl and mix until smooth, then dollop on top of the biscuits with a walnut half.
Related Products