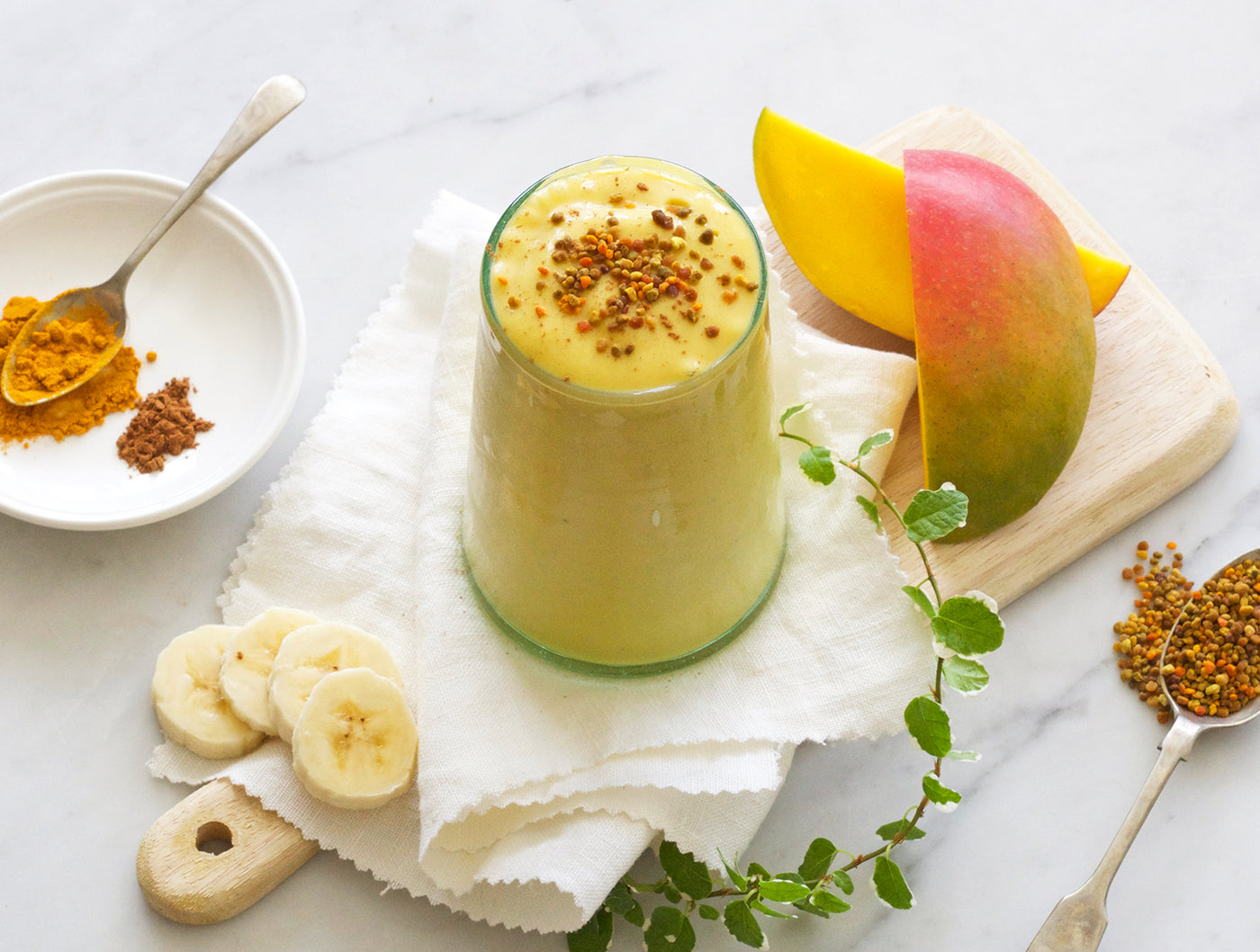 Recipes
Banana, Mango & Turmeric Protein Smoothie
Providing you with a burst of clean energy, our best selling Vanilla Pea Protein Powder is delicious, versatile, and made with only 3 ingredients.

You can count on this Two Islands x All Good Oat Milk recipe to satisfy your tastebuds and fuel your body.
1 cup frozen mango
1 All Good Banana – peeled and frozen
1 serving Two Islands Vanilla Protein Powder
½ teaspoon ground turmeric
½ teaspoon bee pollen (optional)
Generous pinch cinnamon
½ teaspoon good quality vanilla extract or seeds from 1 vanilla pod
1 ½ cups All Good Oat Milk
1 handful ice
Place all ingredients in a blender and run until smooth and creamy.
Add more Oat Milk if a thinner consistency is preferred.
Divide between glasses. Garnish with a sprinkle of cinnamon and enjoy!
Related Products