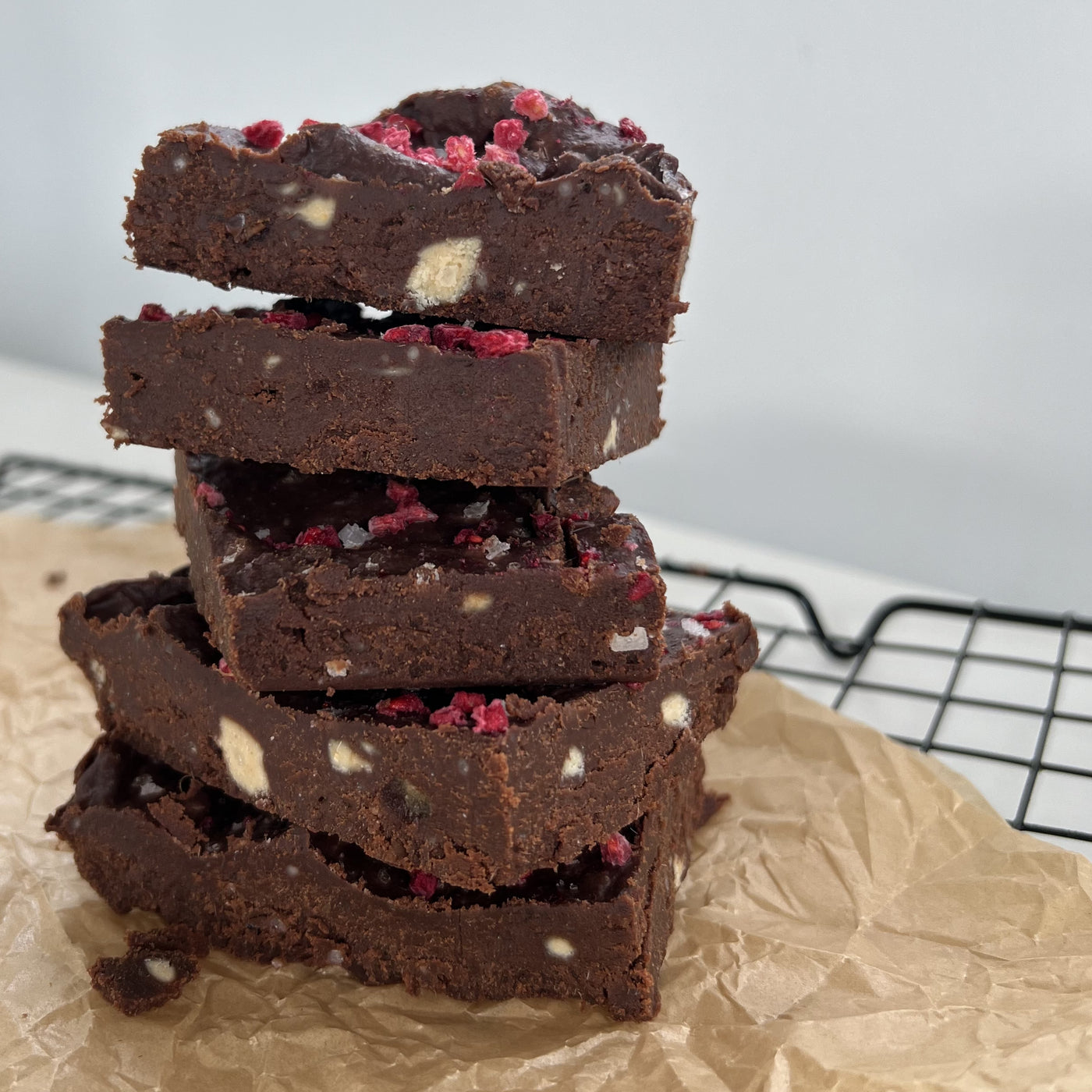 Recipes
Salted Chocolate Vegan Fudge
This 6-ingredient, vegan fudge is easy, decadent and packed with our 12% Dutch cocoa Chocolate Pea Protein Powder for the perfect 3pm snack.
250g (2 cups) fresh medjool dates, pitted & soaked in boiling water
300g dark vegan chocolate, melted
140g ( ½ cup) chunky cashew butter
¼ cup coconut oil, melted
¼ cup two islands chocolate protein powder
½ tbsp sea salt flakes, plus extra for garnish
Sprinkle of freeze-dried raspberries (optional garnish)
In a bowl, mix together the melted coconut oil and the protein powder until it dissolves into a paste. 
Drain the soaked dates and blitz them in a food processes until smooth, then mix into the coconut oil mixture. 
Add the melted chocolate and all the other ingredients and mix well until forms a creamy smooth batter. 
Transfer the mixture into a lined tin and sprinkle with sea salt and dried raspberries,  let it set in the fridge for 1 hour. 
Slice with a hot knife into bite sized  pieces, it will be a decadent fudgy texture. Store in a container in the fridge. 
Related Products